MikoPBX for professionals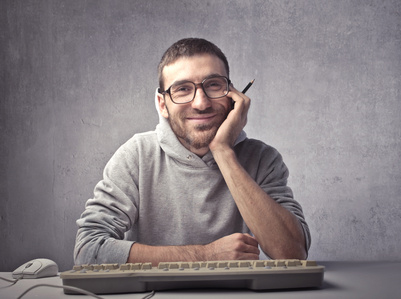 MikoPBX is an open standards IP PBX based on Asterisk. It contains 3 parts: Linux - operation system, Asterisk - telephone system with friendly Web interface such as Elastix or FreePBX. The main differences are simple web interface, lightweight software platform and read-only operating system.
Upgrade via Internet
automatic
MikoPBX provides automatic system upgrade via internet. You will be notified as soon as a new version is released, and can upgrade with one click.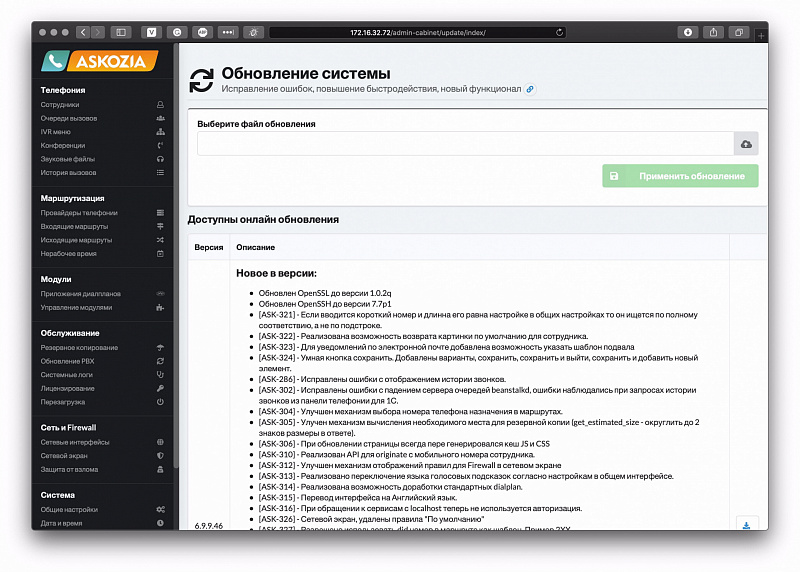 Add-ons
new opportunities in telephony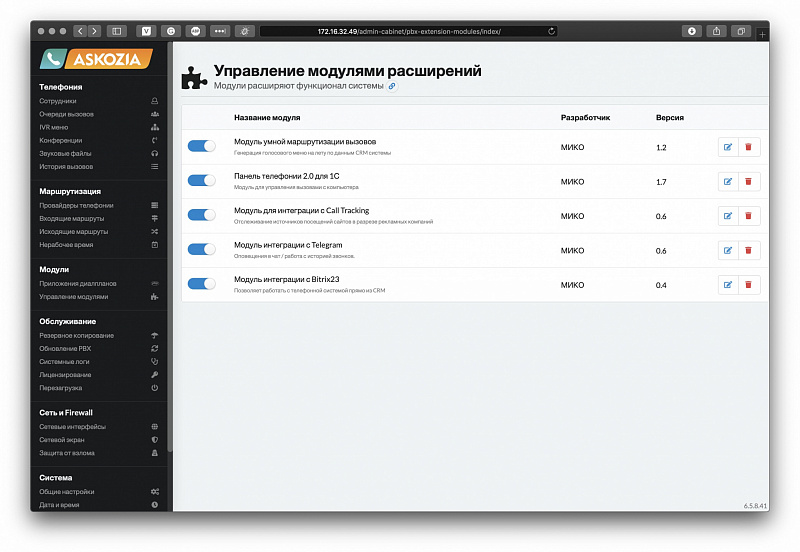 MikoPBX is the easiest phone system for any business size. But if you need additional features, please refer to commercial Modules. There are modules for integration with popular CRM, auto provision modules for different IP phones, integrations with popular messengers chatbots etc.
Powerful Firewall
Iptables
MikoPBX uses Iptables service to filtering incoming traffic. You can add list of firewall rules in web interface.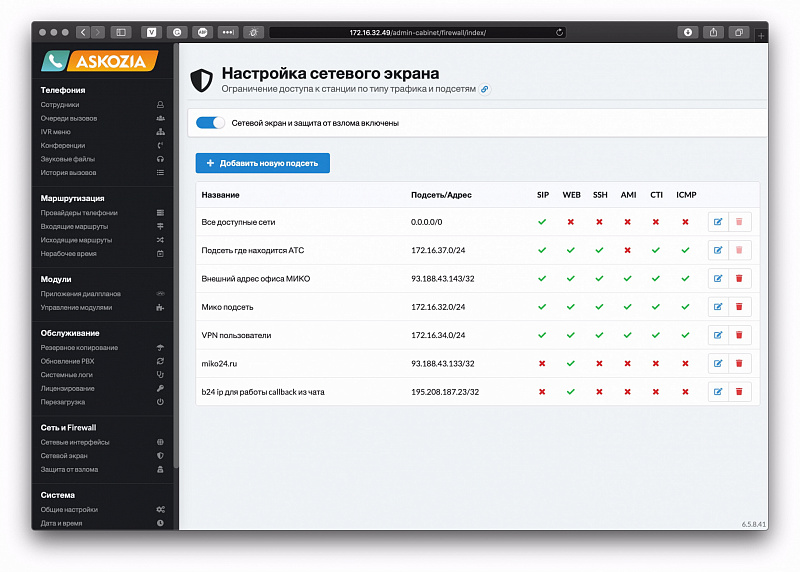 Ptorection from brute-force attacks
Fail2Ban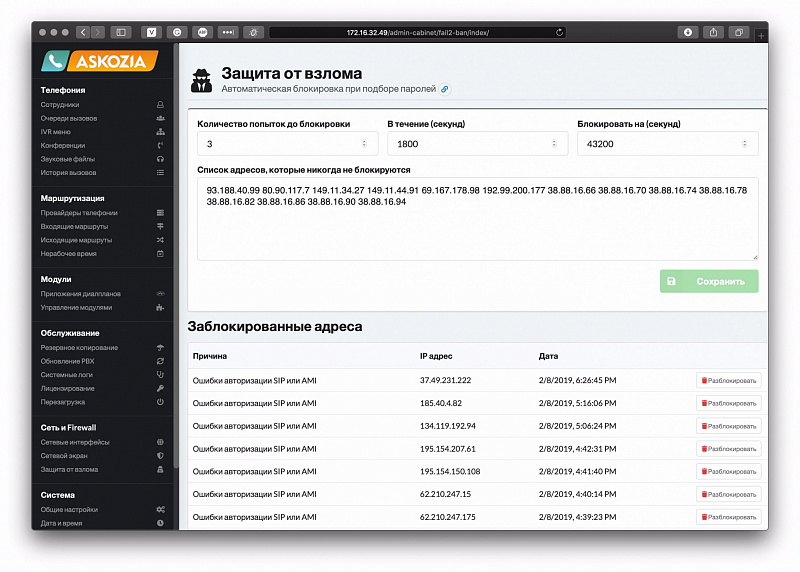 MikoPBX has proactive intrusion prevention software that protects PBX from brute-force attacks. If you have your PBX exposed to the Internet, you may see someone brute forcing for SIP-ID and SIP password. MikoPBX will put their IP addresses to the black list and get blocked automatically.
Install on any hardware
or on virtual server
You decide where to run MikoPBX. You can use any server(if you need analog boards) or virtualize with VMware, Microsoft Hyper-V or Oracle Virtual Box.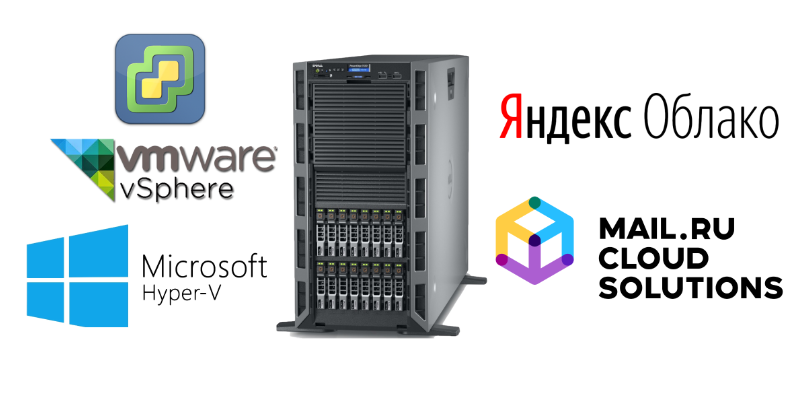 Quick restore
and transfer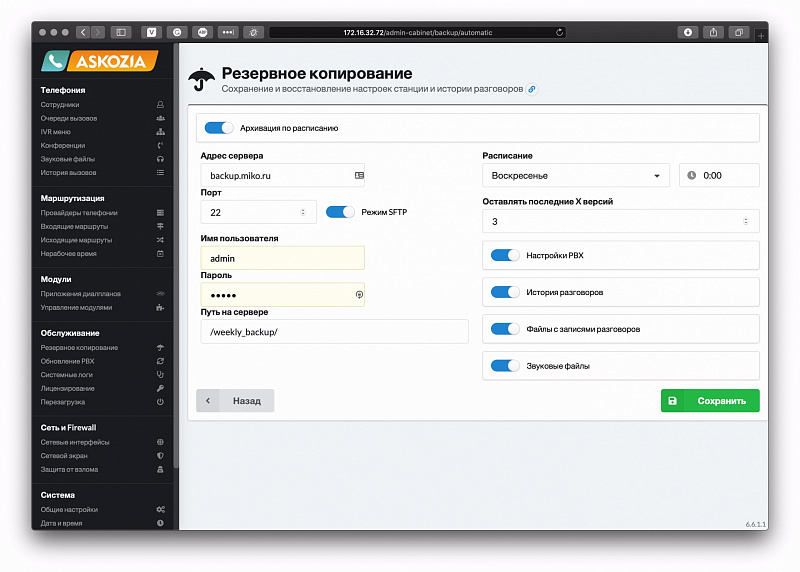 MikoPBX can create a backup with all configuration files. In case of soft failure you are able to open a copy of telephone system with all settings or get back to automatic recovery point. MikoPBX can be also installed to USB and use it for your server loading.
Agile network interface setup
with VLAN support
MikoPBX can be installed in any domain. Even if there is a complex topology used in your network you can se t any number of necessary network interfaces and VLAN subnetworks for good quality secured connection.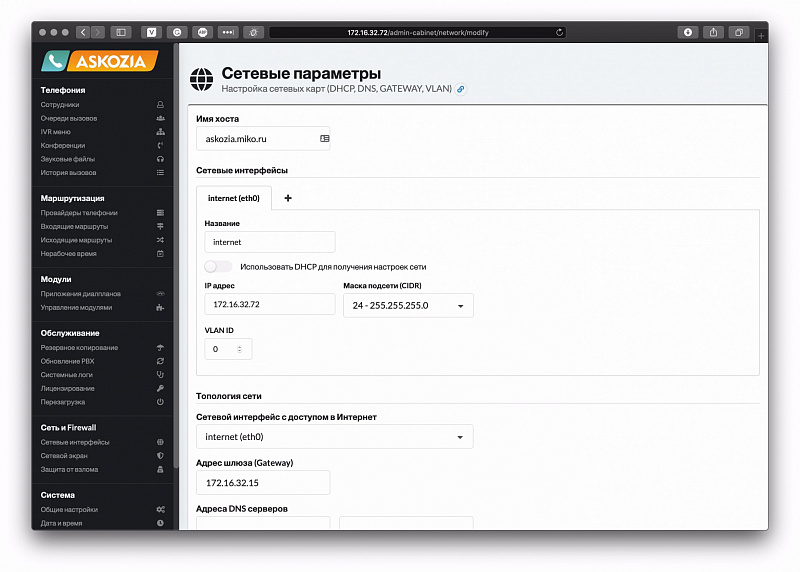 Telephony programming
PHP-AGI and DialPlan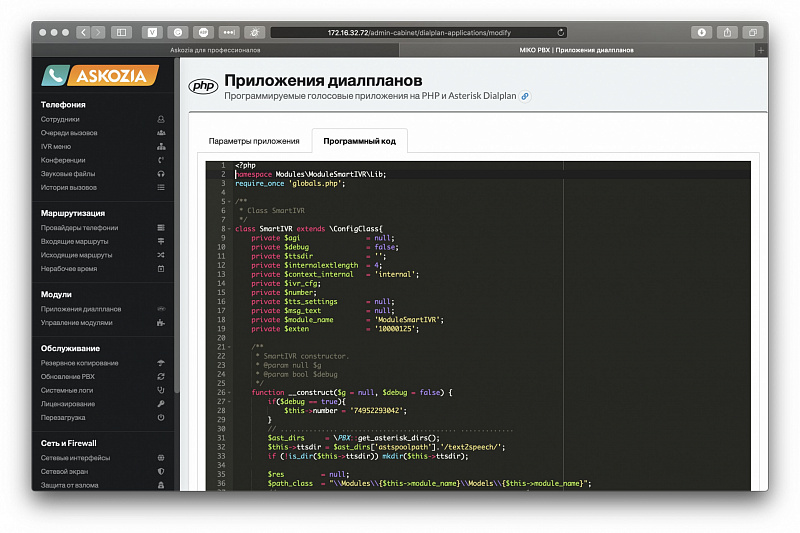 Right in MikoPBX web interface it is possible to code modules that extent its functionality. Asterisk dialplan and PHP-AGI modules are supported. It can be used for complex custimization.