Free MikoPBX features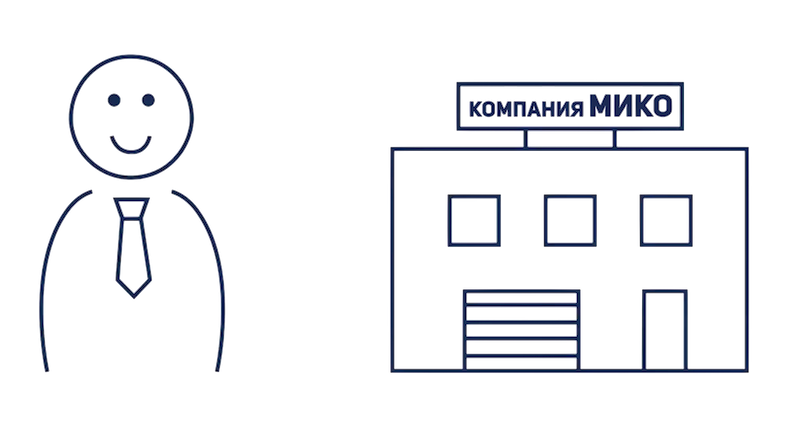 My name is Nikolay and I would like to introduce MikoPBX, the simplest PBX for your business.
Be customer-oriented
call queue and live statistics
"Call queue" feature is a great instrument for forming high quality customer service. It allows to process more calls, when they are organised in a queue for your number of operators. Calls are routed to a call queue, where callers are kept and listen to on-hold music until an operator is available to respond, instead of missing them. Real-time call monitoring enables supervisors to track all calls. This will improve the quality of service and customer relationship.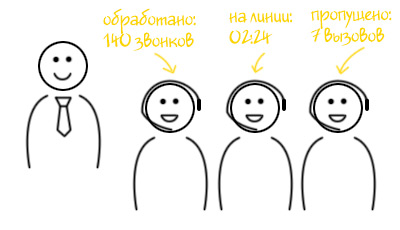 "Round-the-clock" service
manual night switch and holidays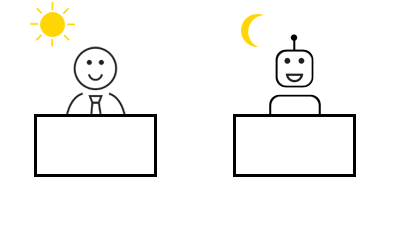 MikoPBX will take all calls even after-hours. For weekend, holidays or non-working hours, PBX will offer the caller to leave a voice message or to be connected to a direct number in case of emergency. Show your customers that you care about them.
Make a conference call
Organize your conference in a couple of clicks
MikoPBX allows to create as many conference-rooms as you need. Each user gives his/her name before entering conference-room for other participants to know who joined or left the conference.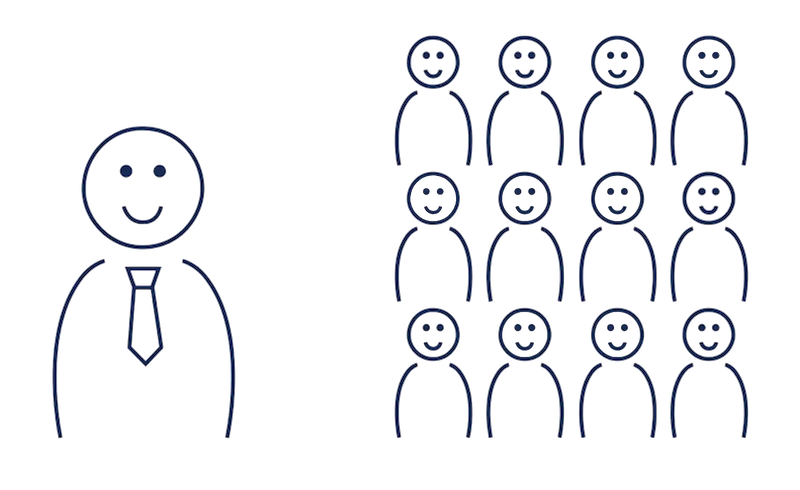 Record all your calls
You may access your records any time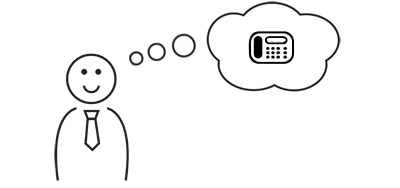 Call recording is one of the most popular telephony features. It might be used for employee trainings and for customer service quality control. All calls are recorded automatically, do not require any additional actions from users. All recordings are saved in MikoPBX and you can track and find them easily.
Use your mobile phone
Use it to answer redirected calls and callbacks
You can answer customer calls on your mobile phone when you are out of office, as well as call customers from your cell phone, and the customer will see your office phone number.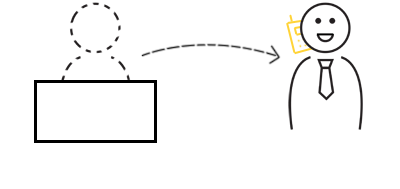 Receive notifications via e-mail
Voicemail or missed calls alerts

MikoPBX will send you a voice mail or a missed call notification e-mail. You can check the voice mail on any computer, your iPhone or Android smartphone.
Interconnection of multiple MikoPBXs
for branch offices
We recommend separating MikoPBX telephone systems for each branch office. Interconnecting phone systems will save significant costs, as internal phone calls are completely free and employees of different offices can be connected via their extension numbers.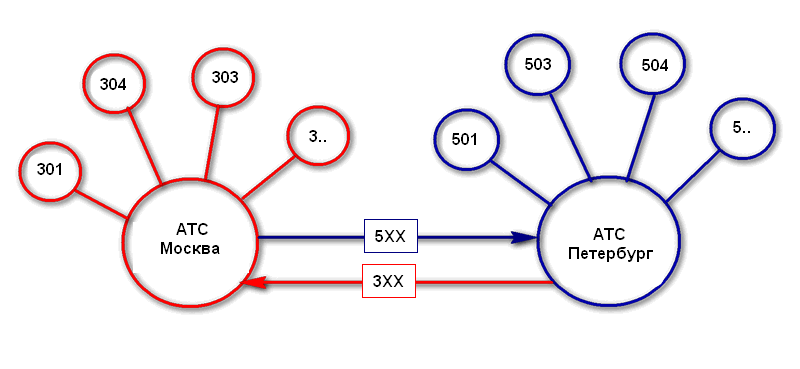 On-Premise or in any Cloud Service
All modern virtual environment types are supported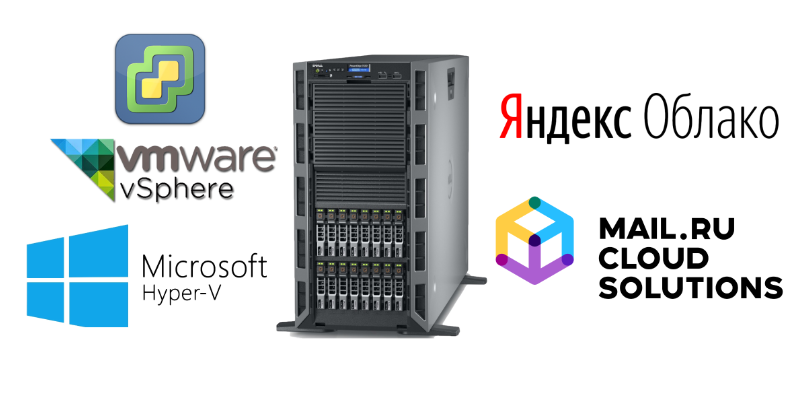 MikoPBX is based on Linux OS and can be installed on server on the premise of yours or in any Cloud Service. MikoPBX supports VMware vSphere, Microsoft HyperV, Virtual Box Oracle and Yandex Cloud and MailRu Cloud Solutions. Additional types of equipment such as a GSM gateway, can be connected to MikoPBX to communicate with mobile or landline phone providers
The MikoPBX administrative interface screenshots
Staff members
Begin your work with MikoPBX application by filling out an employee list. It is enough to put down the name, phone number and email (to notify about missed calls) of each member.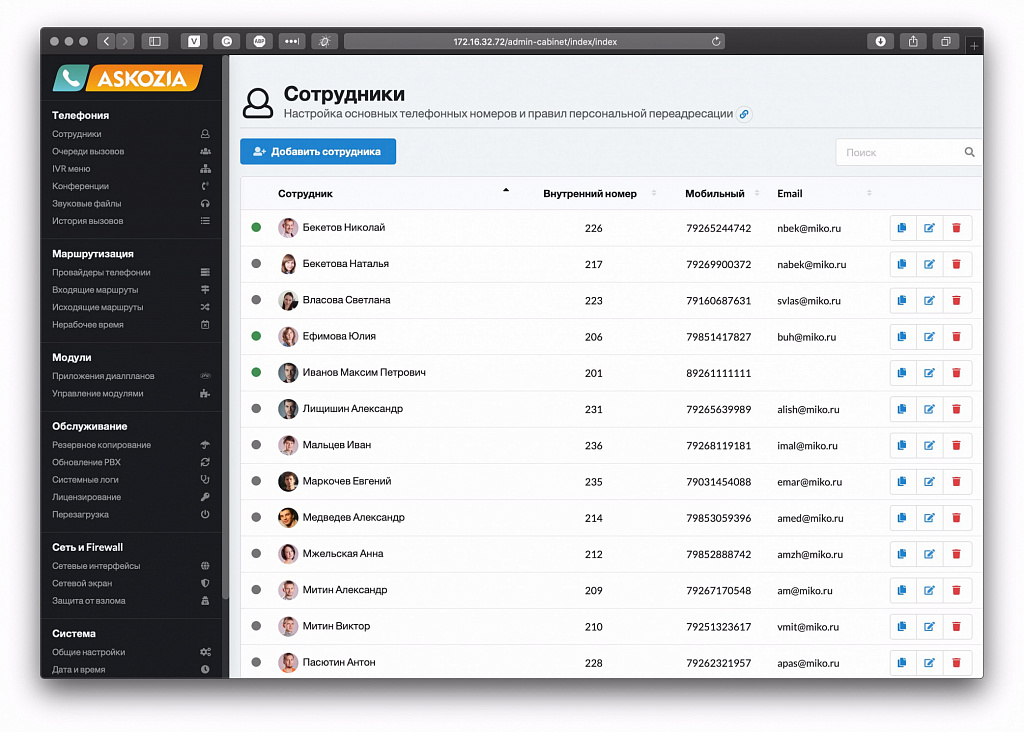 Employee card
Extension number and mobile of the employee is to be put there. In case of call is not answered within timeout period it is transfered according to the settings. Adjustable SIP user account settings and IP telephone settings are also possible.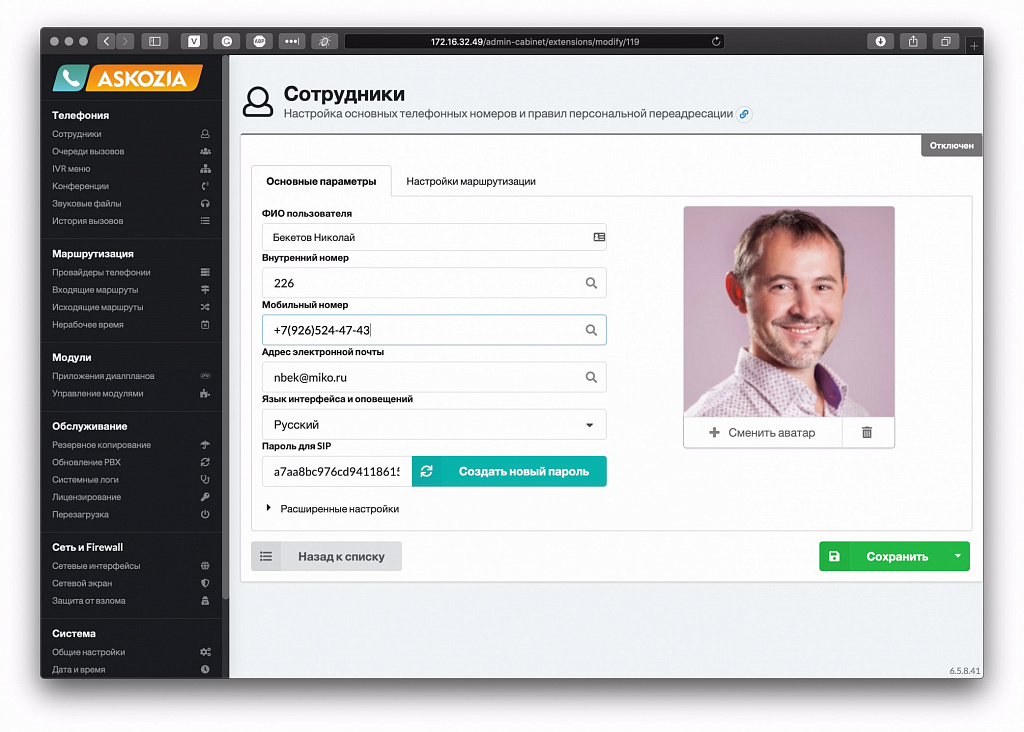 Call queue
Group your employees. If call goes to the group it is processed according to settings (simultaneously, one by one etc, intellectual choice of a free operator or hold until being through)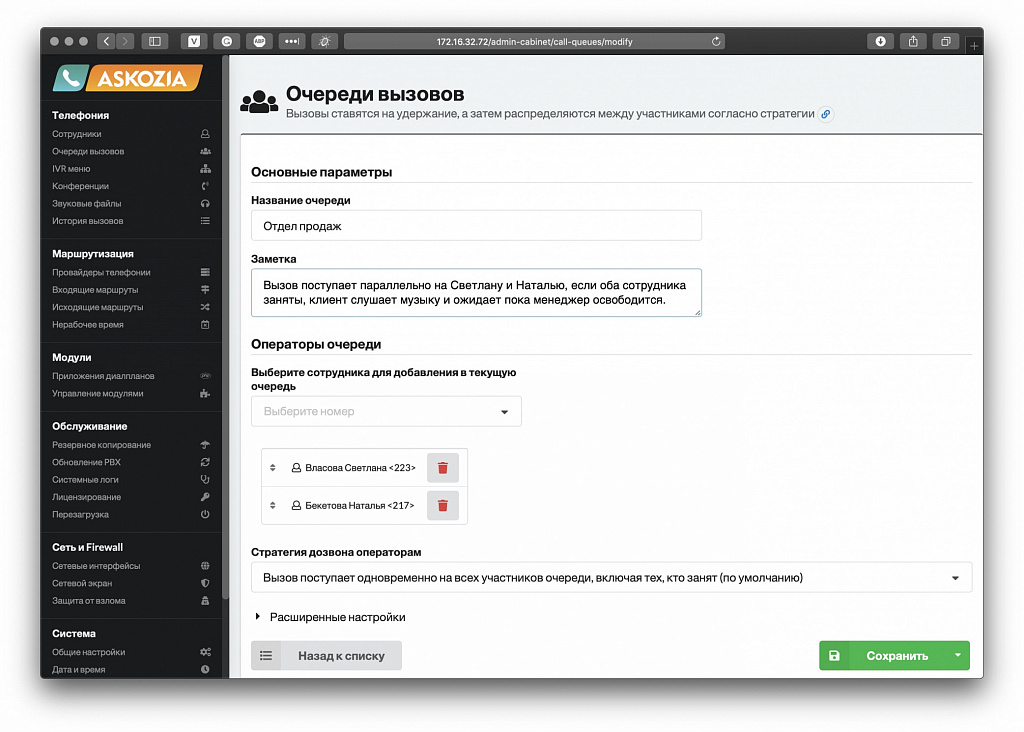 Voice menus
Create a voice menu with prompts for your client to substitute a secretory. The client can dial an extension or chose one of given options.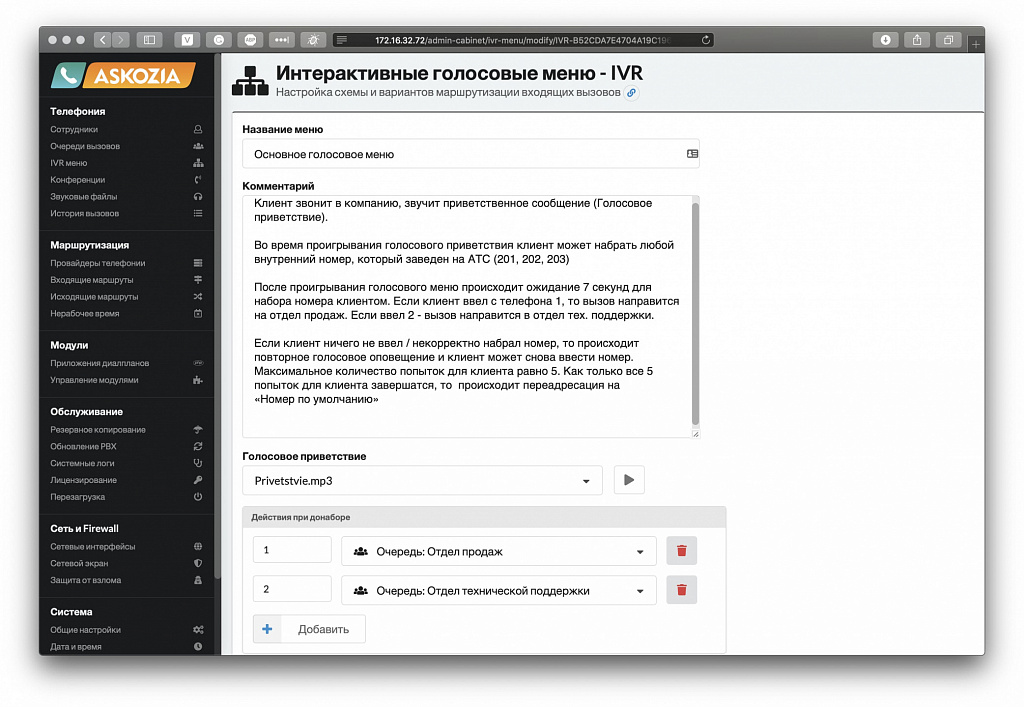 Off hours system mode
MikoPBX allows to set a processing algorithm during off-office hours. At night it may play a special recorded message or redirect the call to a voicemail or to an operator on duty.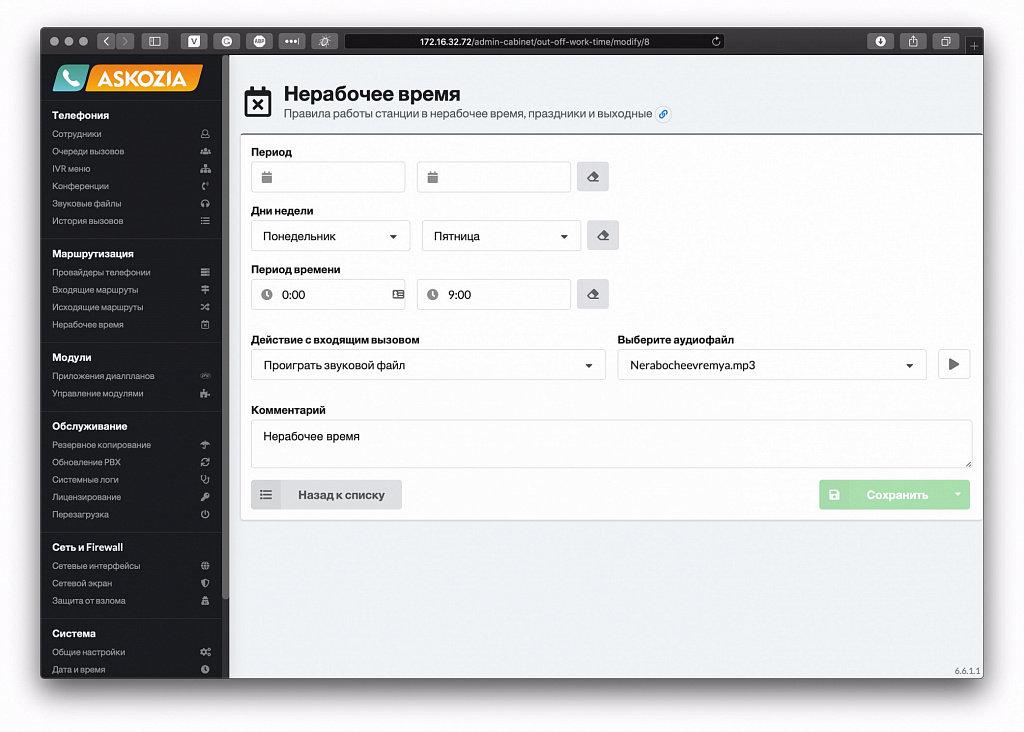 Telephony providers settings
The choice of provider is up to you. You can save many choosing an international provider fo overseas calls or use GSM gateway with unlimited SIM cards to mobile calls. It is even possible to connect your Skype or Telegram account.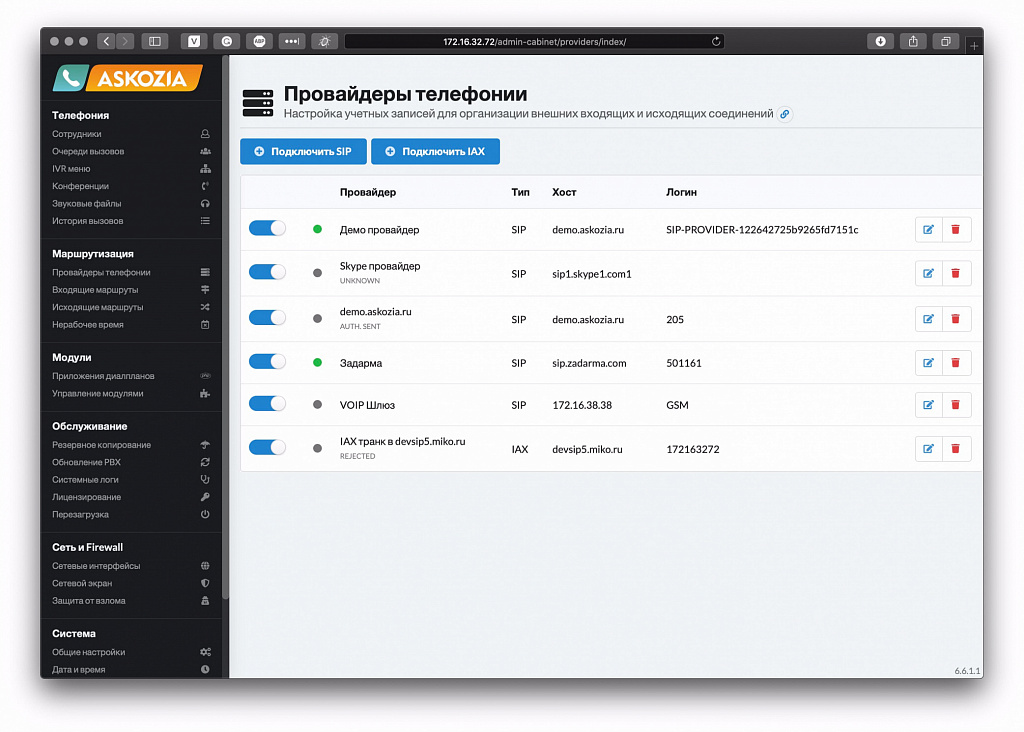 Outgoing calls settings
After providers are set you make rules to organize outgoing calls, so when dialing MikoPBX understands which provider to use. You may also change the order of them drag and drop it.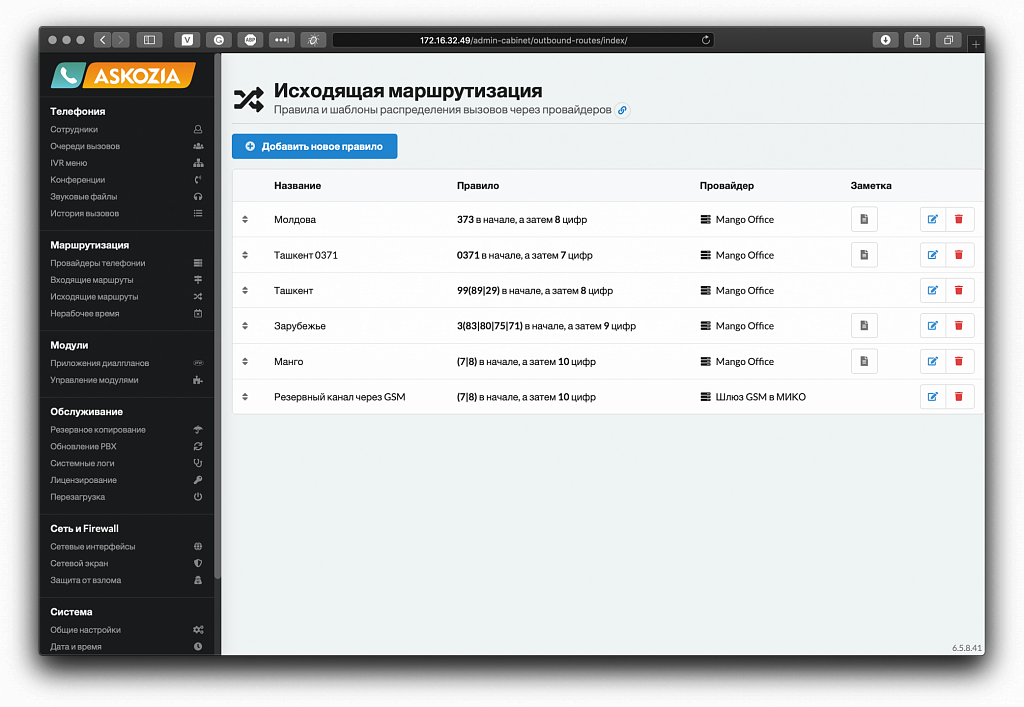 Incoming calls settings
When provider gets a call, it is processed according to incoming calls rules that you set according to your needs. Some calls go to IVR menu and some of them go directly to an operator.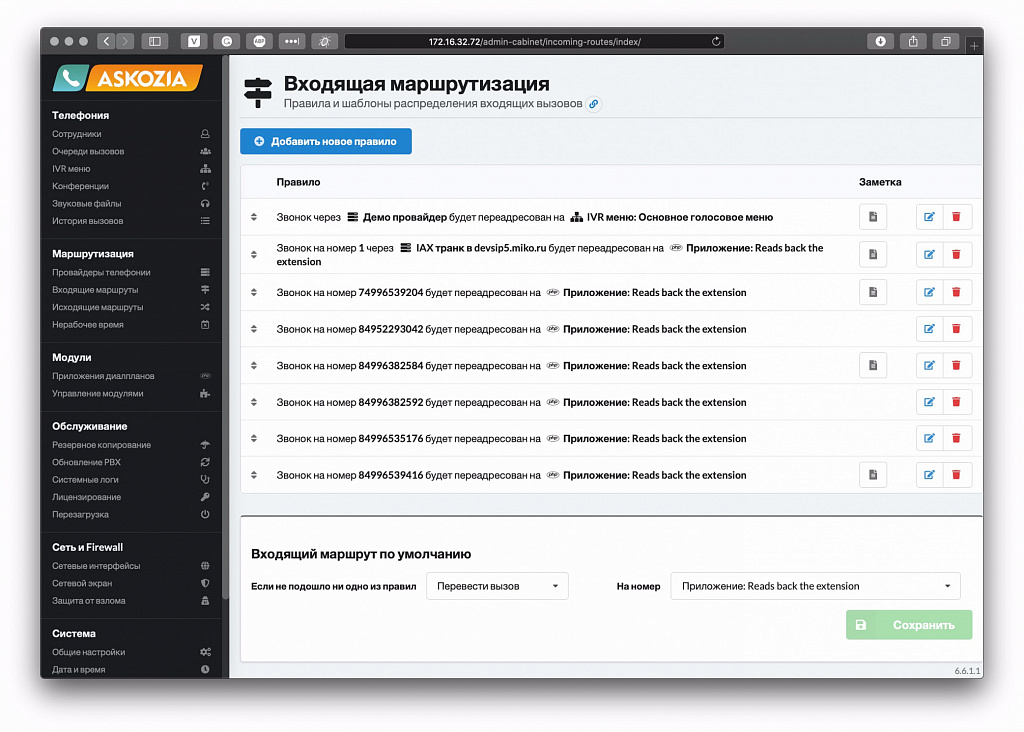 Call recordings
There is a call history in MikoPBX admin interface. You can choose calls according to a period, filter by a client or an employee and listen on. It there were several call transfers you may analyse each segment of the call.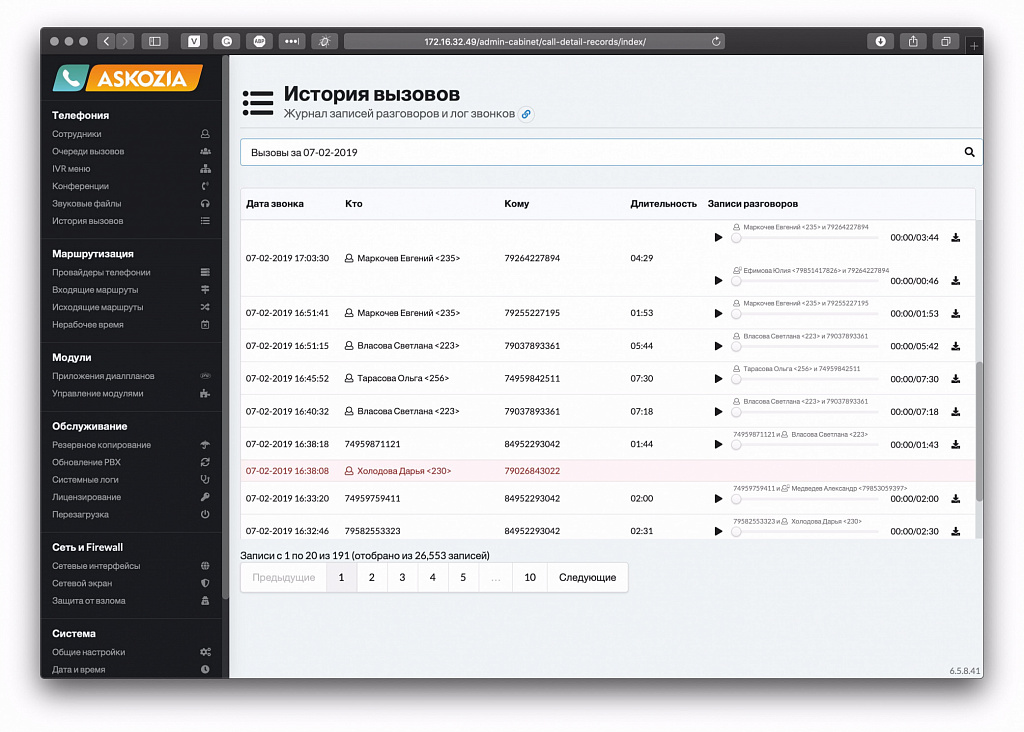 Conference calls
You can create any number of conference rooms with setting up a unique number for each. By calling the number a participant automatically joins the conference talk.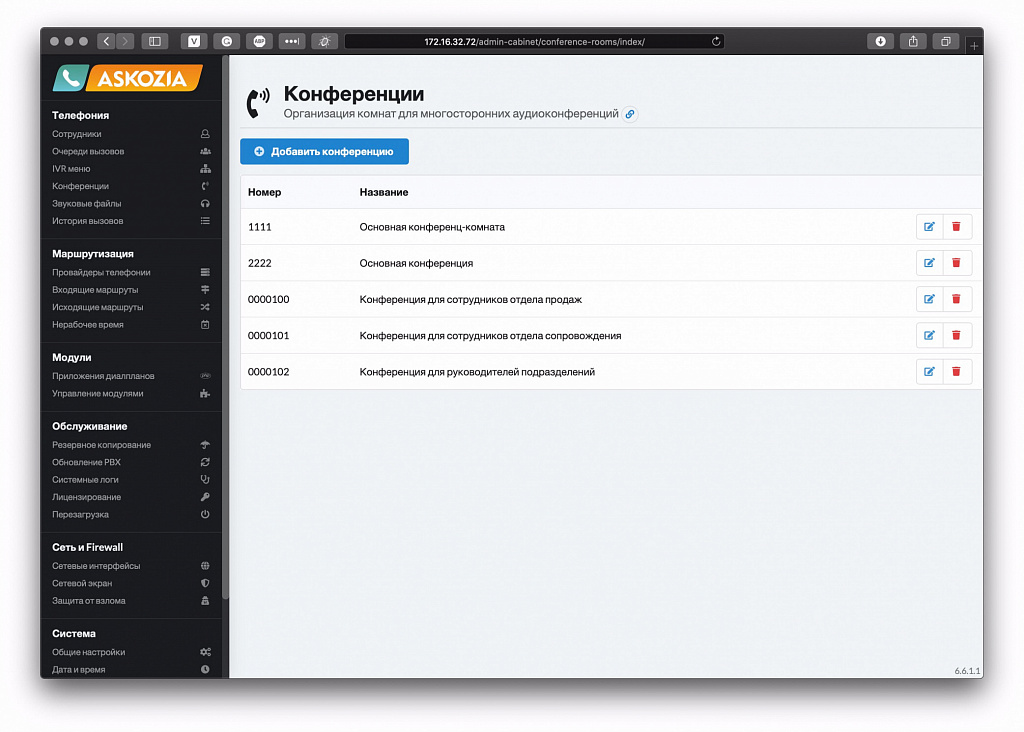 АТС functional extension
In MikoPBX there is an extensions tool embedded, which allows to add numerous new functions. We also plan to release a lot of different modules. Stay updated.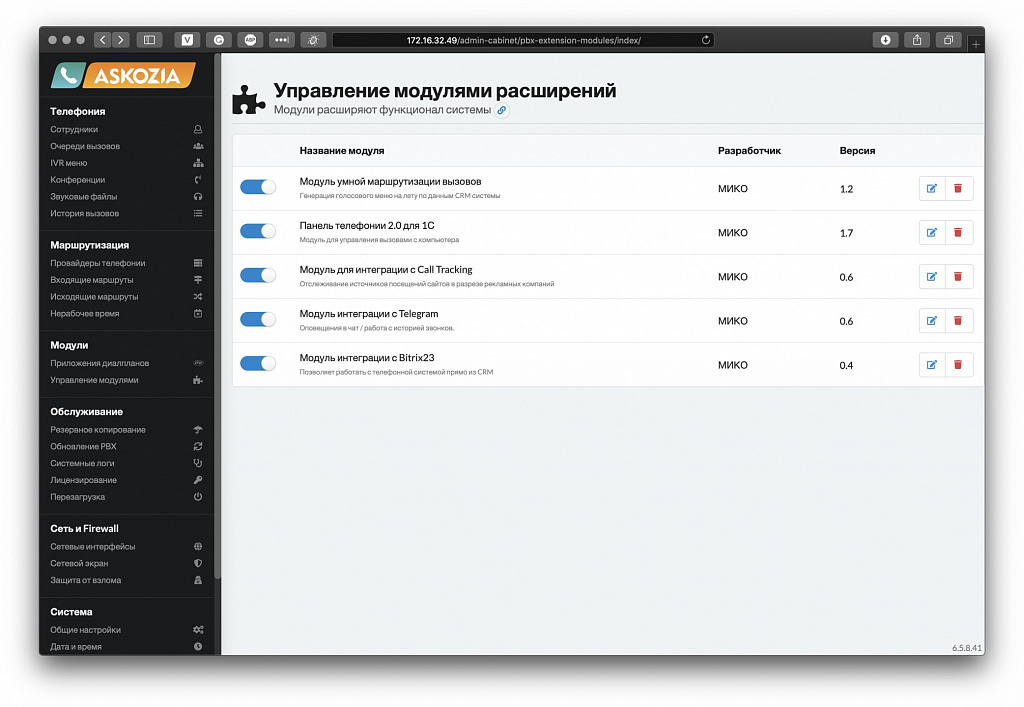 Network interface setup/settings
To set up network interface via web browser is much more convenient than using Linux configuration files. Just set 2 network cards, one for local net and one for Internet.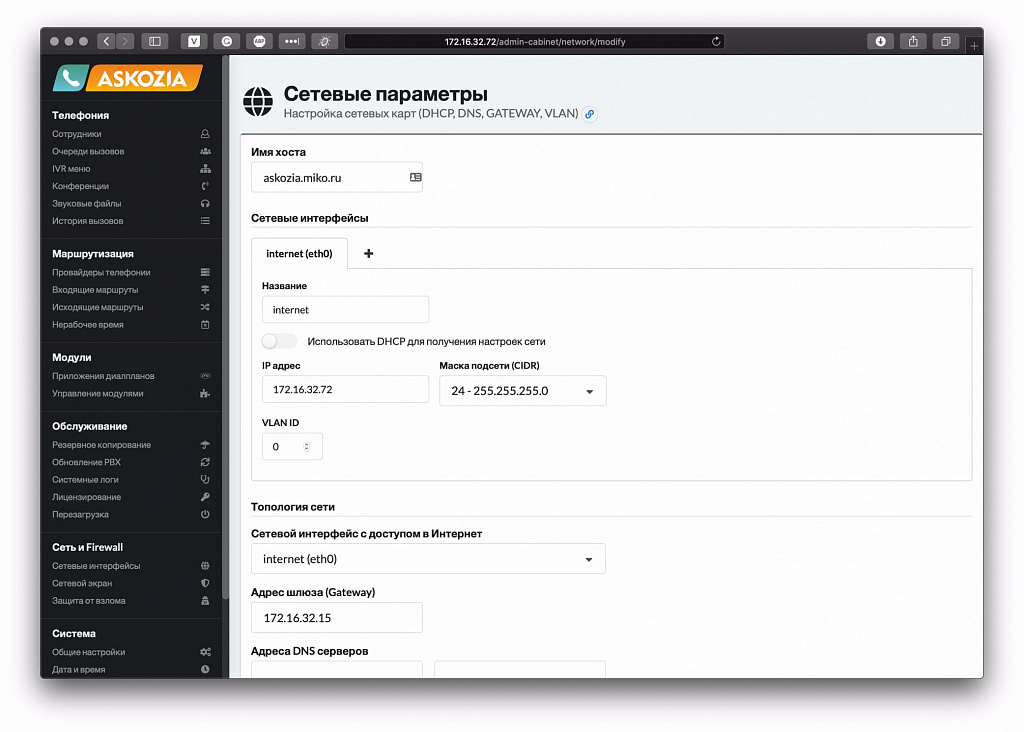 Embedded Firewall
Powerful Firewall is based on iptables. You can choose one of the existing patterns or customise access setting to your telephony from outside.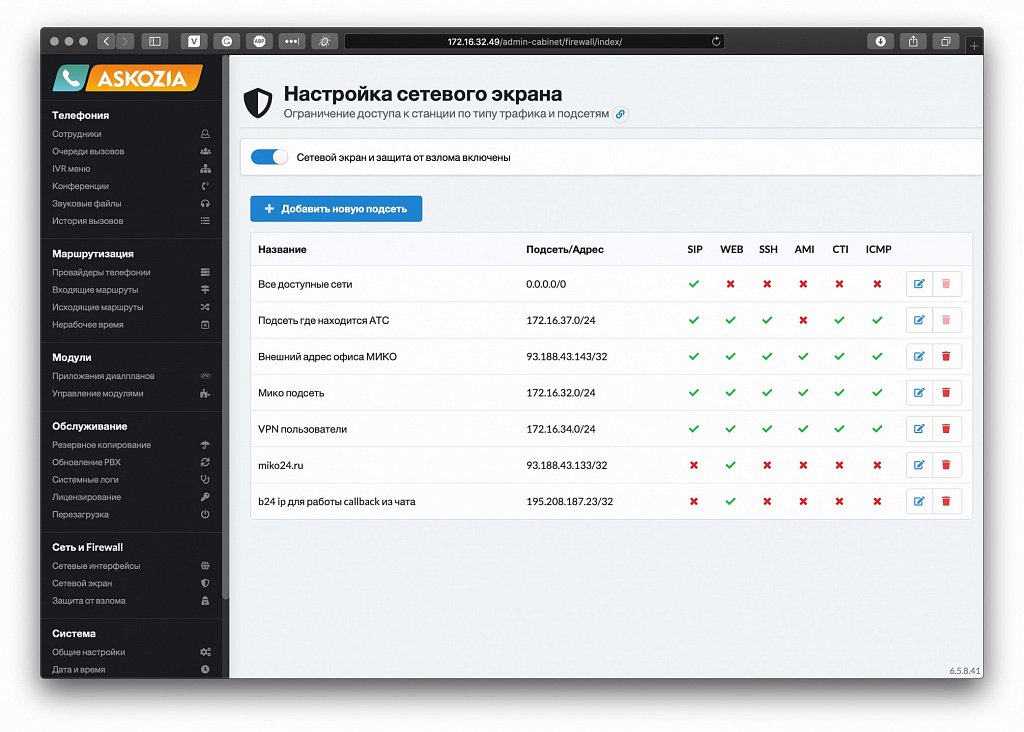 Protection against hacking system
MikoPBX uses Fail2Ban system for analysing password attack attempts. When entering several wrong password, MikoPBX blocks that IP and stops reacting on password guessing.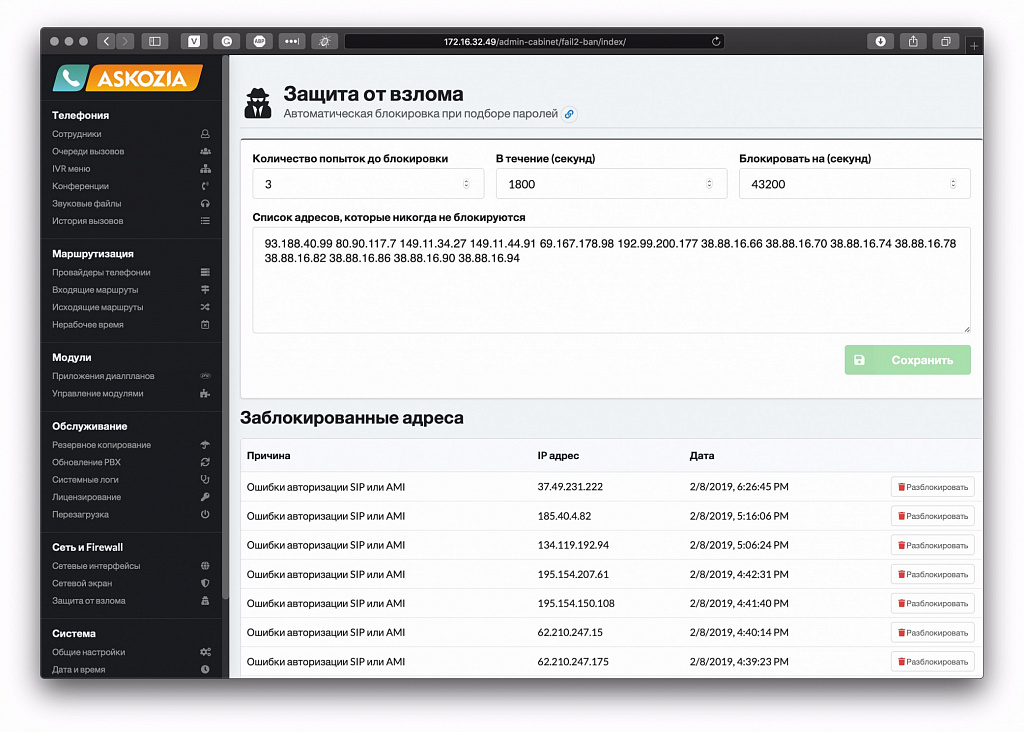 Backup and settings recovery
MikoPBX backs up automatically. Set the schedule once and relax. You may use this mechanism for settings transfer, calls recordings from one MikoPBX to another.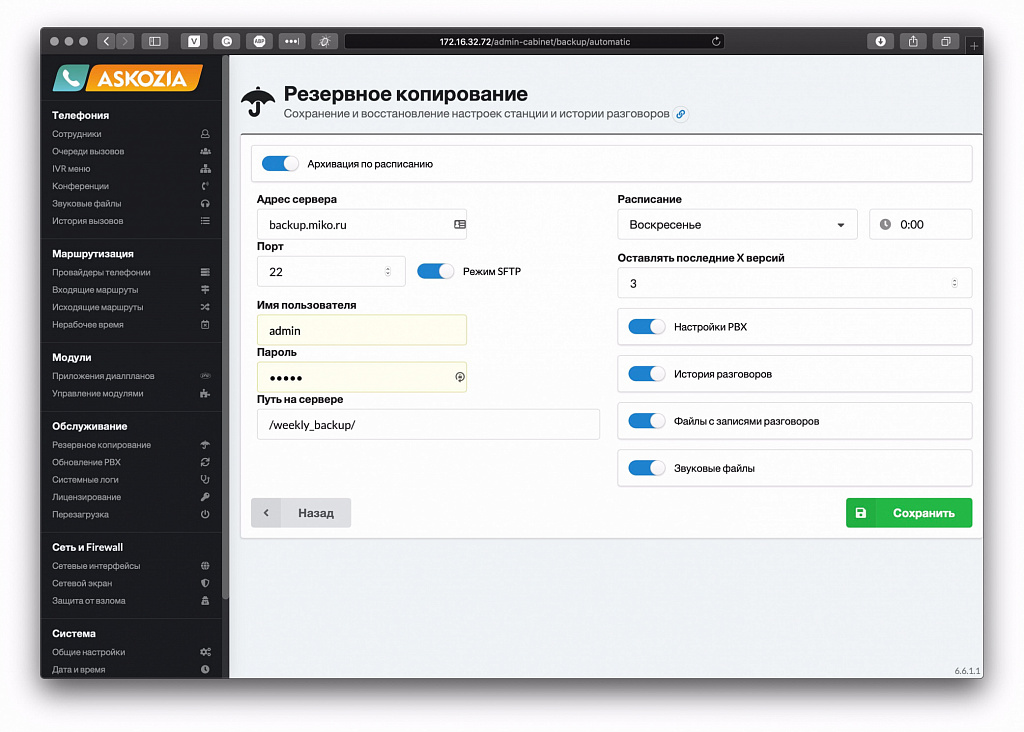 Automatic system update
MikoPBX supports system update through internet. Click-click and your system is updated and ready to work.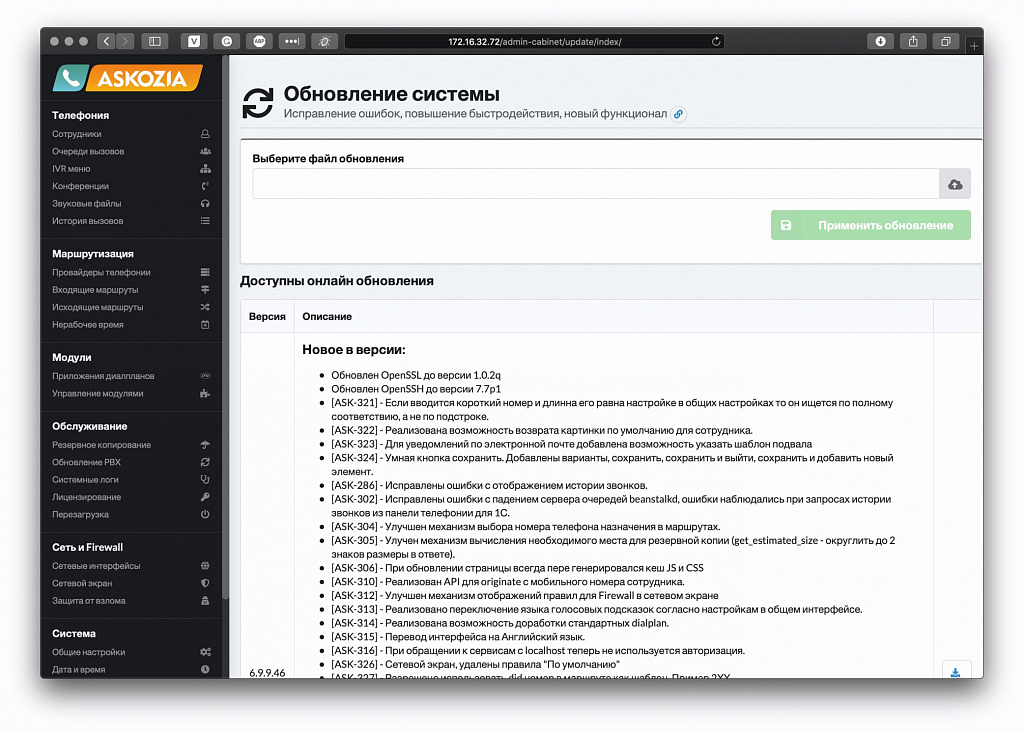 Dialplan customisation module
You can use синтаксис описания диалпланов Asterisk syntaxis .... dialplans to develop your own logic/way for telephony operation.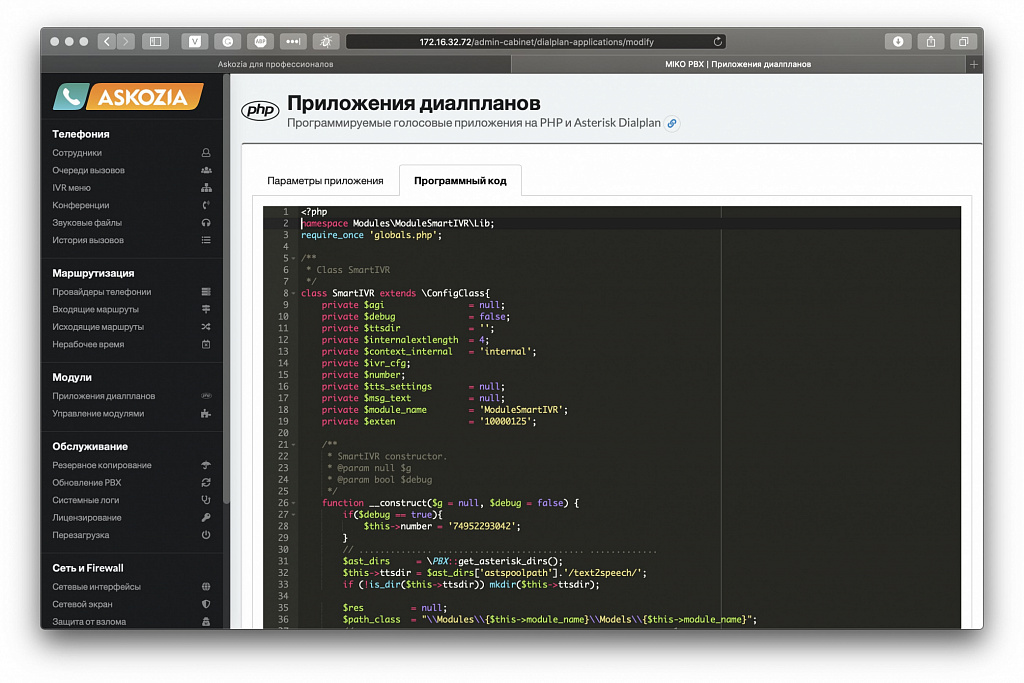 System files customisation
If you are good at Asterisk and have an extraordinary/special task, then you can solve it by editing system files through web interface.